Ministry Report April 2012
2012年 05月 02日
"for it is God who works in you to will and to act in order to fulfill his good purpose" (Philippians 2:13)
♪OC Bible Study for Moms Kick-off♪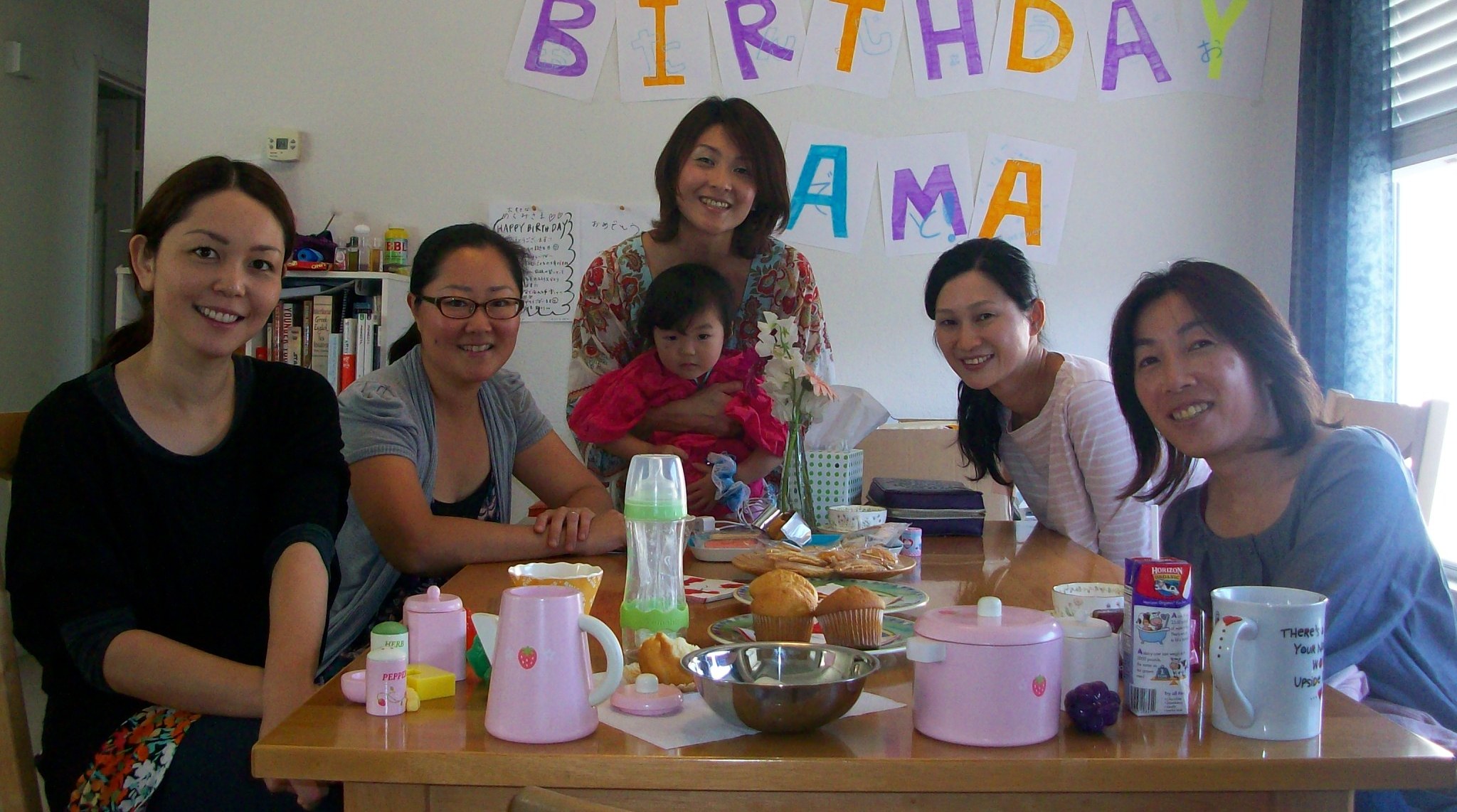 Last summer, I set four goals for my ministry. One of them was to start a bible study group for moms in Irvine. It has finally started!
Although I have moved out from Irvine, a lady who lives in Irvine allows us to use her home. Praise the Lord! He has answered our prayers.
Since most of the moms said they wanted to establish their faith before learning about the Christian way of raising kids or dealing with marital issues, we will focus on the Word of God. I am excited just imagining how God will grow this group.
Yet, we have already faced some issues. Because most of the members, including myself, have little children, I frequently receive e-mails with notices like "I cannot make it this time since my kid is sick."
Also, it is hard to concentrate on studies with little kids around.
People in this life stage have a great spiritual hunger and thirst; however, it is difficult for them to set aside time for the Word of God and prayer. Please pray that the Lord will give us wisdom so that we will be able to see salvation of the souls, spiritual growth, and fruit of the Holy Spirit out of this fellowship.
 ♪JCFN Japan & USA Annual Joint Staff Meeting♪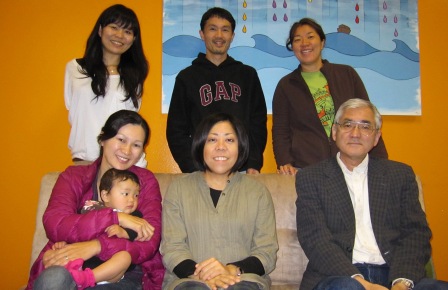 We had an annual joint staff meeting from March 15th to 18th.
This same meeting, held last year, was right before the terrible disaster hit Tohoku. Despite not knowing what would happen the following week, we had set a five-year goal of, "Transforming the changing world with the unchanging truth." This year, we looked at this this theme in awe and recommitted ourselves to it. Also, we set the same annual goal as the previous year. This is, "Empowering co-workers."
We will have the 3rd All Nations Returnees Conference in Japan in November this year. Through the past two conferences, many returnee follow-up ministries and regional meetings were born all over Japan. We expect that God will raise more workers this year, too. And we as JCFN staff hope to serve those who are willing to participate in ministry. Please pray that God will raise more workers in Japan.
 ♪Trip to Chicago♪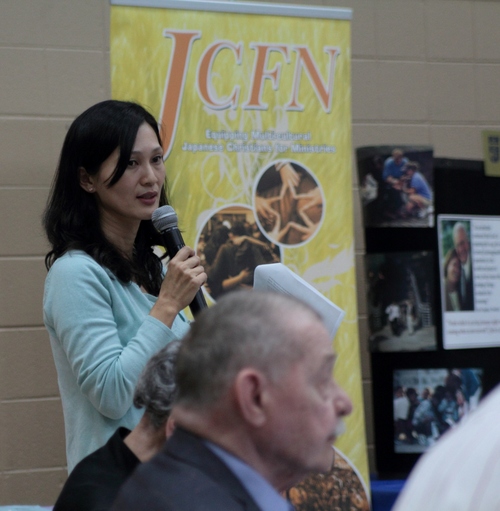 I went to Chicago to visit one of my supporting churches in order to serve at their mission conference from April 13th to 15th. Thankfully, my husband took care of my two daughters while I was gone.
At the mission conference, I reported about JCFN's ministry and the current situation in Japan. It was such a blessing that we had the opportunity to pray for Japan together. This church is my old-home church where I served while studying at seminary. I received a lot of encouragements and inspirations through fellowship with church people and other missionaries who also served at the conference.
Before and after the conference, I had a busy but great three days seeing my former-roommate from my seminary, visiting an American church that reaches out to Japanese moms through English café ministry, and met-up with my mentee. I thank the Lord who gave me such an opportunity, apart from daily life, to have deep and abundant fellowship with God as well as time to think about my ministry and my future.
♪Other Prayer Requests♪
1.Growth for those with whom we follow-up. Pray that amidst the Japanese culture, church, family, and other varying issues, these believers may remain connected to God, and that a Christian community will be provided for each one of them.
2.Please pray that the Lord will meet my financial needs. I need to raise approximately $1,500/ month this year and 95.4% was met in these past five months.
3.Please pray that I can be a faithful servant, holding onto the calling from God as a minister, wife and mother.
4.I am still working on JCFN's 20th Anniversary booklet, which was supposed to be done by the end of the last year. Please pray that the Lord will give me strength to complete it.
5.Please pray for small group ministry in Kanto area, Japan. Please pray especially that the Lord will give us wisdom to develop structure for leadership training.
6.Please pray for my home church, Takatsuki Evangelical Free Church.
Thank you very much for your prayers. God bless you all!!
In Him,
Yuko Ozeki