Ministry Report September 2014
2014年 09月 18日
"Surely goodness and loving kindness will follow me all the days of my life,
and I will dwell in the house of the LORD forever." Psalm 23:6
America's long summer is over and a new school year begun. Many who temporarily returned to Japan are now back. Fall is a fun and busy season for various events and activities. I pray that the Lord will give me opportunities to meet many Japanese people in the next couple of months, especially those who are new in the USA.
♪Intern♪
One of highlight during the summer was JCFN's intern, Ayumi Yamanashi from Missouri. She had a homestay with us for two months and was a blessing to all our family as well as JCFN. Ayumi became a Christian through her American friends and is now a Bible college student. Beacuse of that, she had struggled to integrate being both Japanese and Christian. Whenever she met Japanese people she didn't know how to relate to them. She had no idea how to communicate her faith and Christianity to them. Amidst that, God led her to JCFN. She participated in; JCFN leadership camp WIT, a missions trip with other Japanese Christians, a Japanese Christian retreat, led youth group at Japanese church, met with Japanese seekers doing one to one bible study. In this way she experienced the Christian life in a Japanese setting for the first time. By the end of her internship, she seemed more comfortable and confident after assimilating her faith in Japanese. After the internship ended and she left, she e-mailed us,
"I notice there are more Japanese international students in colleges nearby than previous years. I met several at an event last week and one of them contacted me that she has an inerest in Christianity. I still don't know how much she wants to know about the Bible and Jesus, but I'm thinking to have a bible study with her."
Praise the Lord!! I believe that JCFN ministry is for people just like her. Even though she'd been saved and had a strong passion towards God, unless she integrated her faith with her Japanese identity and established her Christian life in her mother tongue, she couldn't have used what she learned and experienced for mission in her home country. I pray that JCFN will continually serve those who need to be equipped to be ready for mission for Japan.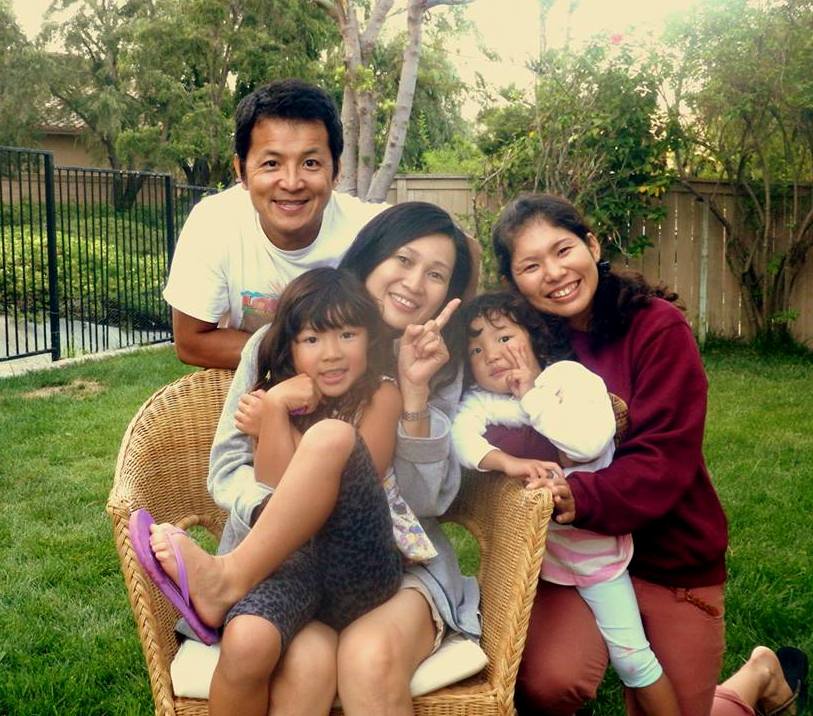 ♪Summer Vacation for Ozeki Family ~ VBS♪
It wasn't easy for me to work at home during summer since kids were around all the time. Yet I enjoyed the time with them and am thankful for it.
I took a week off from JCFN in mid August and attended Japanese VBS (Vacation Bible School in Japanese) with my daughters. I worked as a volunteer to learn how to organize and operate VBS. It was an absolutely refreshing time for me and I was so encouraged by the kids. Their hearts are soft and they learned the gospel very quickly and accepted Jesus without even a doubt. Even though it was their first time hearing the gospel. Indeed, it was very important to "remember the Creator in the day of the youth, " and at the same time, Japanese VBS is a strategic ministry to share the gospel with Japanese people abroad. Now I have vision to host VBS at my church so that I may to reach out to mothers and their children who attend the "Moms & Me" classes. I look forward to see how the Lord will guide me in this plan.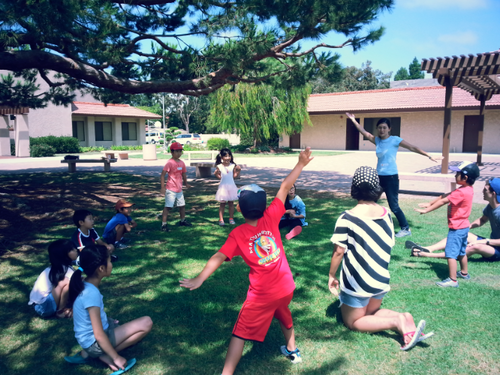 ♪ Other Prayer Requests ♪
1.Pray for returnees' spiritual growth. Please also pray that a supportive Christian community will be provided for each one, so that they will continue to grow.
2.Please pray for campus ministries as the new school year begins. Please pray for JCFN staff as they provided leadership training and consulting to students as they kick off their ministries.
3.Please pray that the Lord will meet my financial needs. June was the end of JCFN's fiscal year and 90.2% was met. Thank you for your prayers and financial contributions. Please pray that God will fulfill all the needs this year.
4.Pray for guidance as I write a returnee workbook for business people and their families.
5.Pray for the preparation for the Equipper Conference held in December.
6.Please pray that I can be a faithful servant, holding onto the calling from God as a minister, wife and mother.
7.Please pray for my home church, Takatsuki Evangelical Free Church.
Thank you very much for your prayers. God bless you all.
In Him,
Yuko Ozeki