Happy Thanksgiving, Merry Christmas,
and A Blessed New Year!!
"And he said to all, "If anyone would come after me, let him deny himself and take up his cross daily and follow me." (Luke 9:23)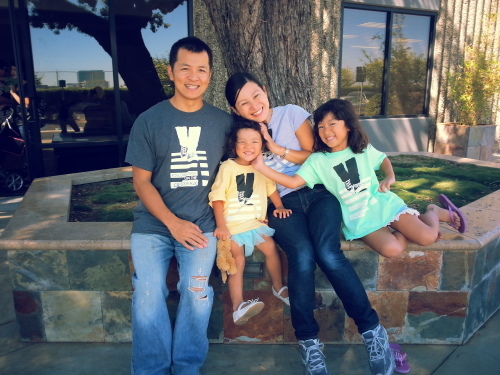 Time flies and this year is almost finished.
How was this year for you all? As for me, my little daughter entered pre-school this September and now I enjoy a few hours of kid-free time. It means a lot to me!!
This September, I started a new one-on-one bible studies with two ladies. One has been coming to "Moms and Kids" class for two years. She used to say, "I am a Buddhist." Her hearts has been cultivated and now asks lots of questions about the Bible and Christianity. It is very encouraging to me. To my surprise, I found out that her in-laws, who are Chinese residing in Indonesia, became Christians and was baptized last year. Of course, they had no knowledge that she had also been in touch with Christians on the other side of the world. This convinces me that God really wants to reach her, her family and her relatives. It also reminds me that God is the one who takes the initiative and has authority over who will be saved. We, as His followers, are mere vessels. Yet it is indeed a privilege for me to join God's work and see many wonderful things that He has done. It humbles me a lot.
Please join me in pray for her so that she would open her heart and receive Jesus as her Savior soon.
♪Equipper Conference is approaching....♪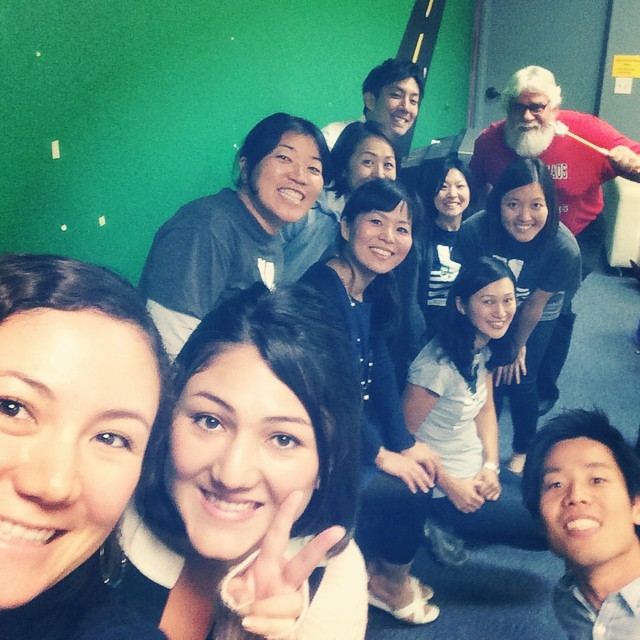 Equipper Conference is approaching. We had the second meeting for two full days with the planning committee members from all over the US on November 8th and 9th.
This year's theme is "Following Christ on the Crosswalk (Luke 9:23)." Christians should not be stagnant just because they are loved and are able to go to Heaven. We have to be captivated by the reason and purpose of why we are saved and have been sent out to Japan and beyond. This is our main message for this year's conference.

Please pray for the last minute preparations. I am supervising the English, Children's, and Seekers Programs. In the English Program, we provide seminars for English speakers to learn how to minister to the Japanese effectively. They will also have some time to hear the testimonies of the Japanese participants. Please pray that God would use their testimonies and raise more workers for Japanese ministry. In the Children's Program, we are excited to collaborate with a kid's music ministry called, "Stream of Praise." I hope that the children will have a blessed worship experience during the program. As for the Seekers Program, student leaders will have an opportunity to be trained to share the gospel clearly and share their life-changing testimonies.

Please pray that more than 300 conferees will surrender themselves, be transformed as followers of Christ so that they will grow to a blessing to Japan and the world.

♪ Other Prayer Requests ♪
1. Pray for returnees' spiritual growth. Please also pray that a supportive Christian community will be provided for each one, so that they will continue to grow.
2. Please pray for guidance as I write a returnee workbook for business people and their families.
3. Please pray that the Lord will meet my financial needs. This year, 89.9% has been met so far. May the Lord bless each supporter. Please pray that the Lord will raise more supporters.
4. Pray for salvation and spiritual growth of those whom I hold Bible study with.
5. Please pray that I can be a faithful servant, holding onto the calling from God as a minister, wife and mother.
6. Please pray for my home church, Takatsuki Evangelical Free Church.
.
Thank you very much for your prayers. God bless you all and have a blessed holiday season!

Yuko Ozeki